356 OUTLAW ENGINE REBUILD
Our latest project ……
A small engine refresh. 86mm Barrels and Pistons, SX2 Cam, SCAT Crank and Carrillo Con Rods. Heads were in great shape, so just the normal volume checks and deck height. We also full flowed the oil system and general tidy up of the tin wear.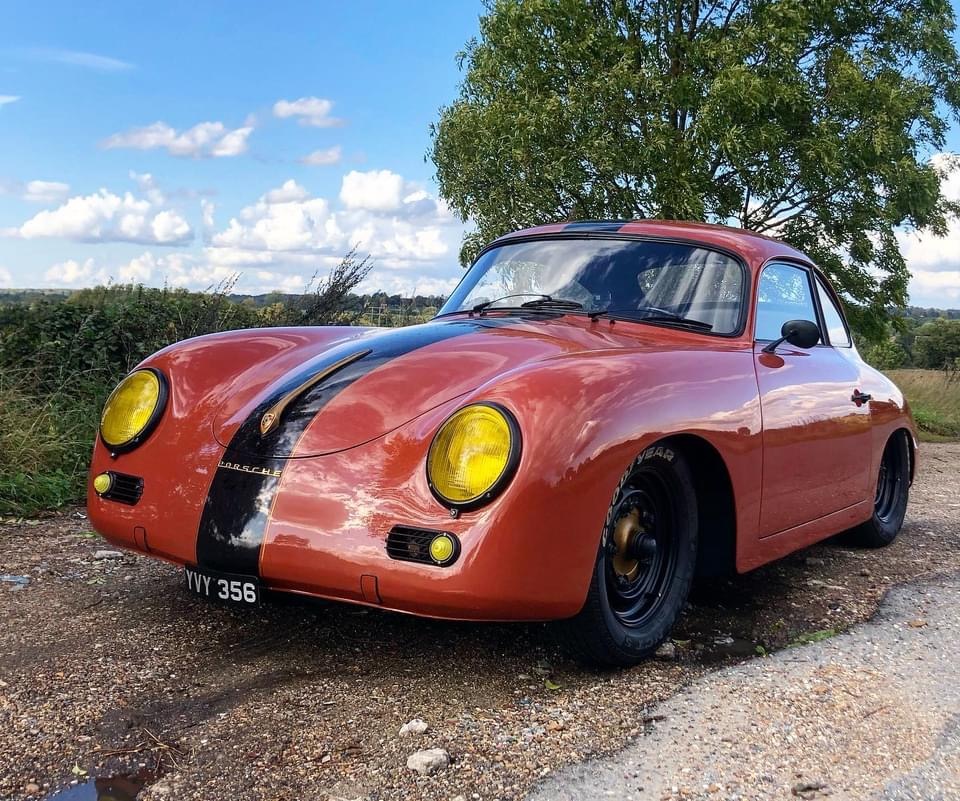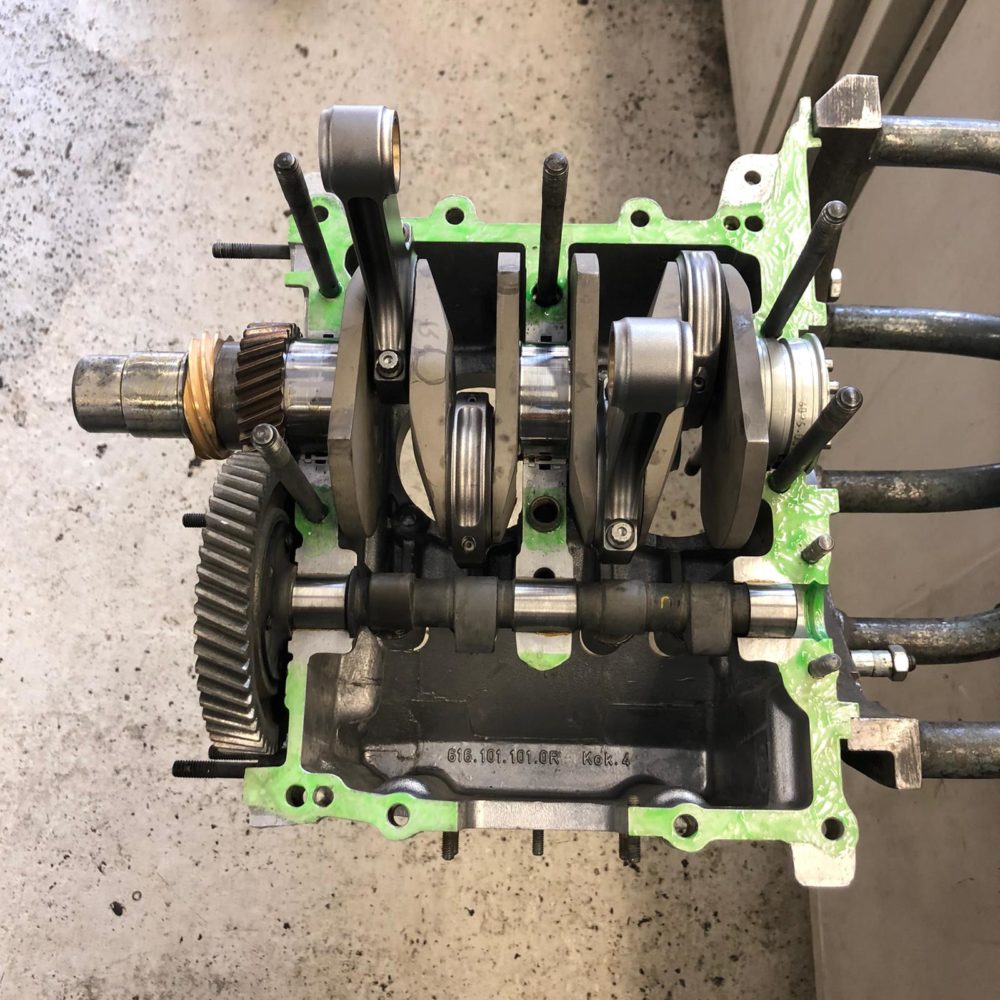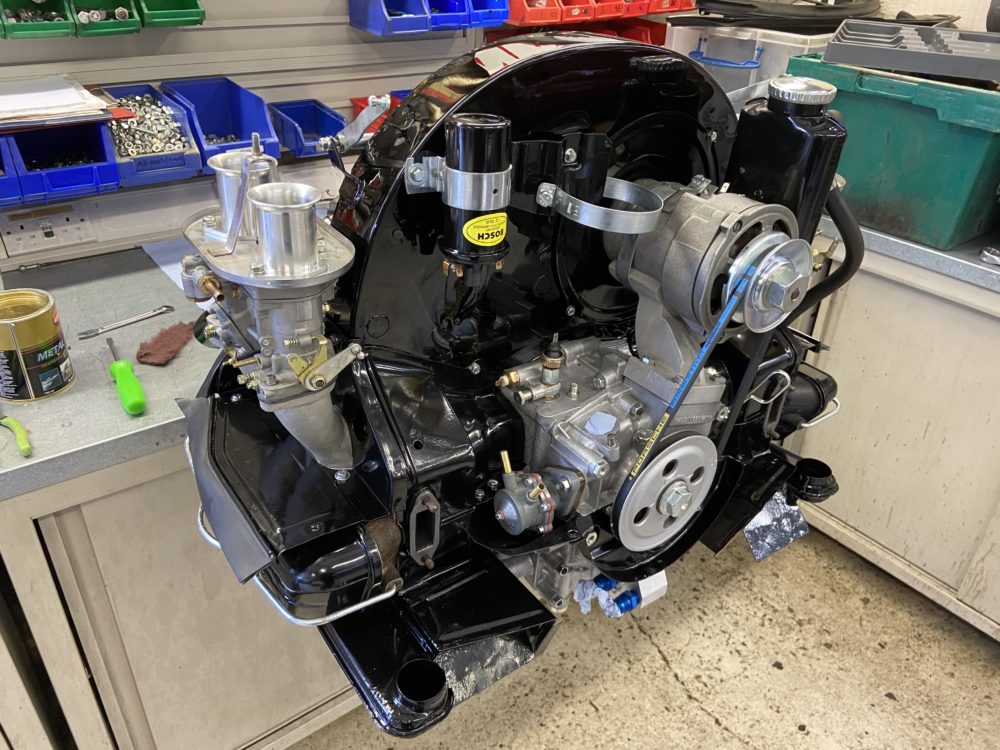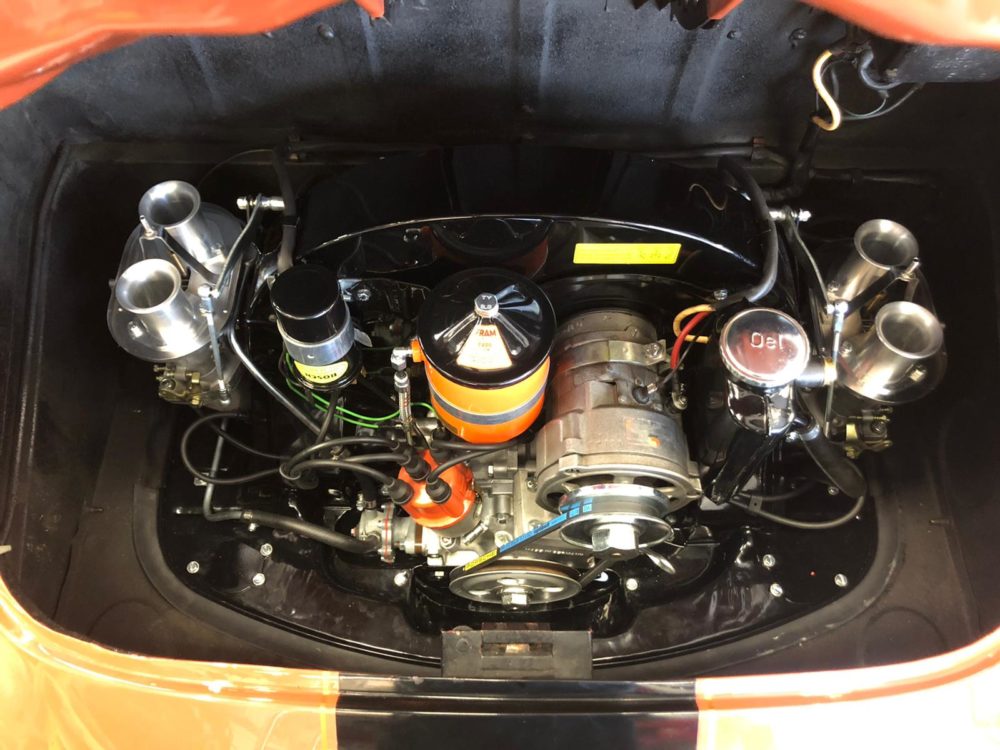 356 PRE-A OUTLAW SPEEDSTER - CASTLE COMBE TRACK DAY
Our latest project car has been our very own Pre-A Outlaw Speedster fast road / track car. We have only made minor adjustments since purchasing it such as a front brake caliper rebuild with racing pads, rear view mirror and the white striping down the wings.
We then spent the day at Castle Combe race circuit for the first outing on track which was organised by a small group called Essex Cars and Coffee (ECCC).
The day went very well and the car ran like clockwork, we didn't touch a spanner all day… Not on our own car anyway.
Some pictures and a full video below…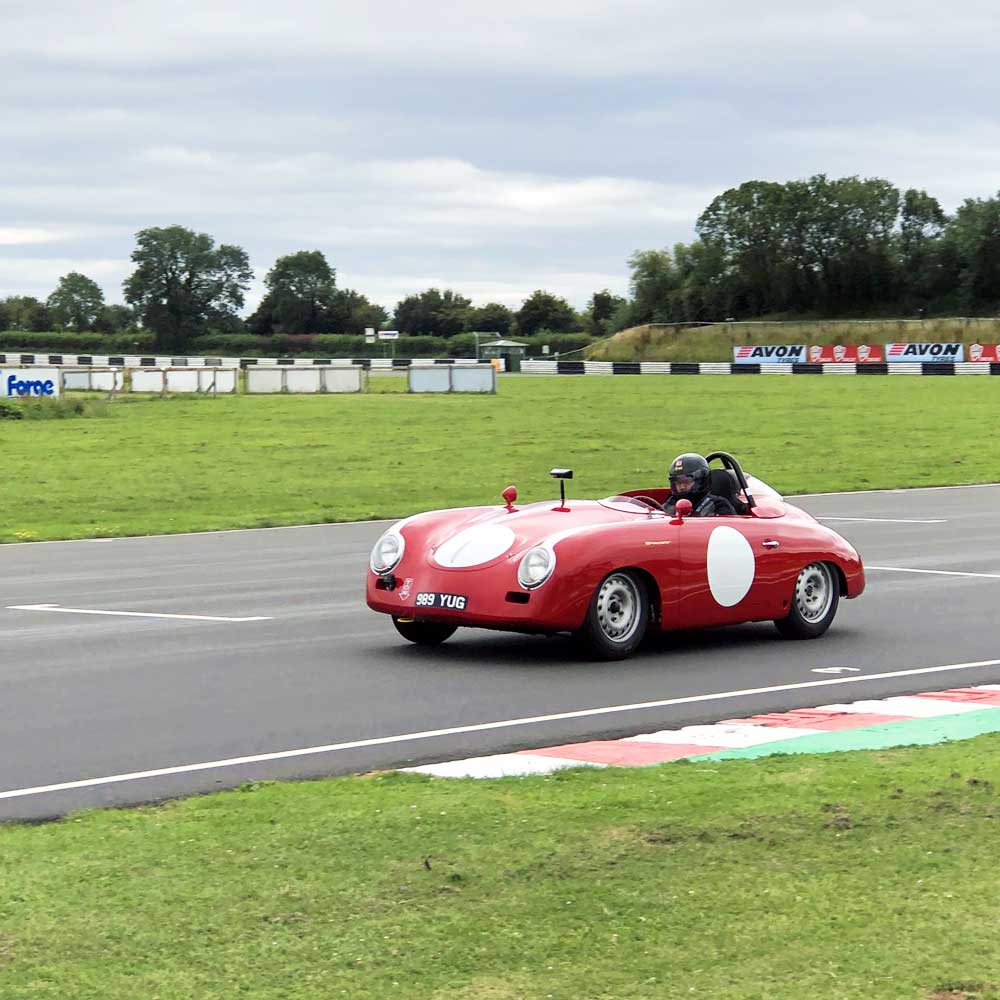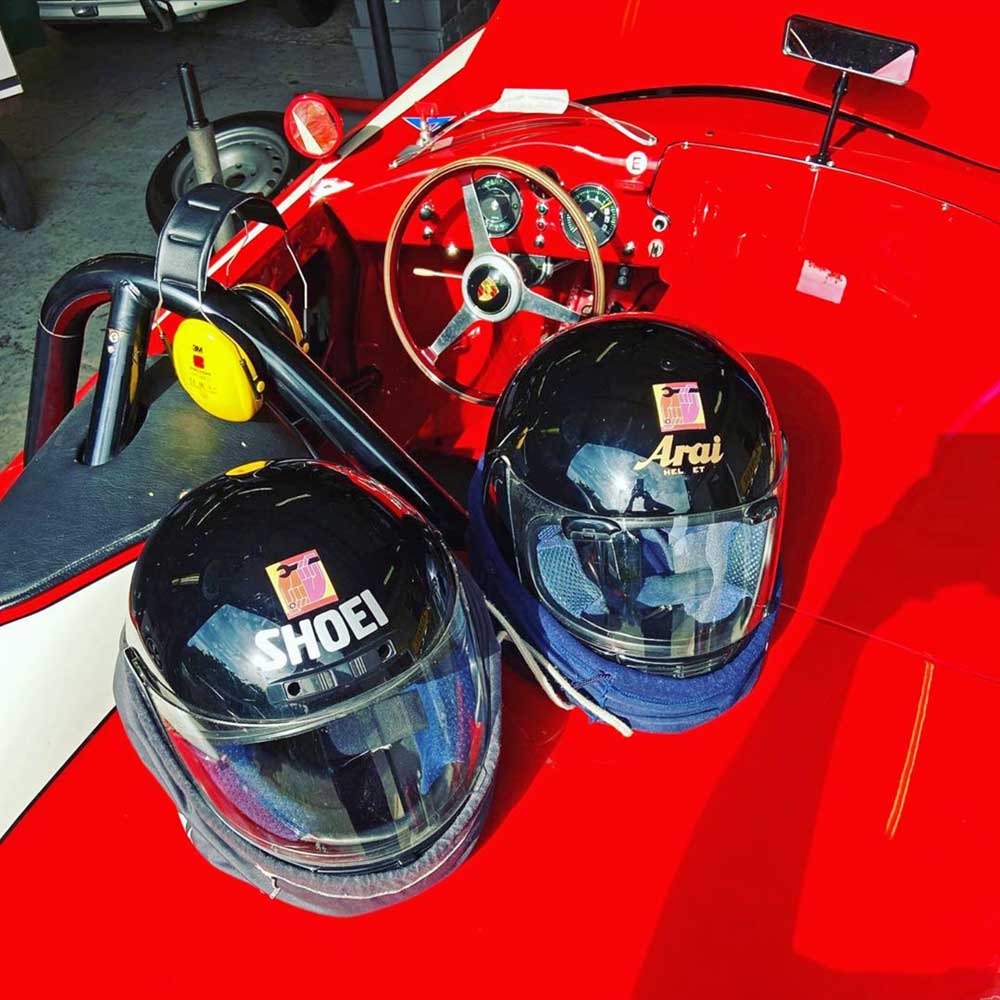 So I've been asked by a few people about the Car SOS 356 that we were involved with…
For those of you who haven't heard of Car SOS it's a program by Renegade Pictures screened on the National Geographic channel which I believe is part of the Disney Corporation. Normally the show is repeated on free to view channels at a later date if you missed the show? (Series 8 episode 1). The show simplified quickly is that people contact the show when they have a friend or family member who is too ill or have an inability to restore or finish off the restoration of a vehicle. Fuzz Townsend and Tim Shaw will unbeknown to the owner but with the family liberate the vehicle to the Car SOS workshop where it will be restored back to its former glory and then presented back to the owner who can once again enjoy their pride and joy…. Oh and they normally turn the car around in 3 weeks!
So producer Tom contacted us back at the start of June 2019 and asked if we would like to get involved. It's not the first time we have been contacted by TV companies and so somewhat speculatively I agreed to meeting with Tom for him to come and see our operation and also to see if the 356 restorations was actually viable? I obviously have lots of examples of restoration costs and parts costs… Slightly shocked at the cost of restoring a 356 Tom took a gulp and said he would pass the information on to the powers that be…
The Car SOS team always start the series with the most expensive car to restore and then this gives them the budget for what cars they can afford later on. A series of 10+ cars is quite a commitment! We also established in the meeting that we would be involved as the 'parts supplier' This is always part of the format that Tim Shaw would go off and find parts for the car and always try and negotiate some sort of 'discount'. The negotiation for discount is normally some sort of stunt or game.
Late June we get the news that the filming and restoration of 356 is a goer!!! Ok so this is all real now and not just another idea in the pipe-line… "Can I see a picture of the car now Tom so we can work out what you are going to need and get in front of the game". Tom sends me a picture… You know that moment when your heart just stops and seconds later your head goes 'blood hell'… The car is a Right-hand-drive 'C' Coupe… Well it was once. Now we are UK based and we are very much used to seeing some real horrors but Oh my God, this this is a complete wreak, I mean I would struggle to find a decent part on it, let alone think about its resurrection! But we can save them all and save then we must!!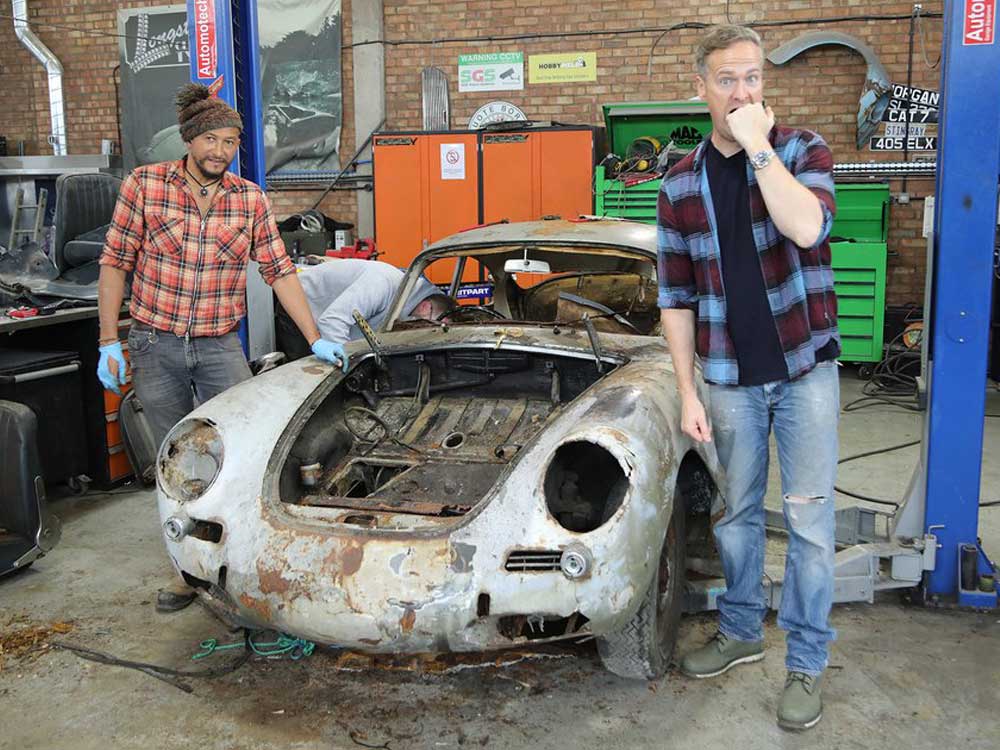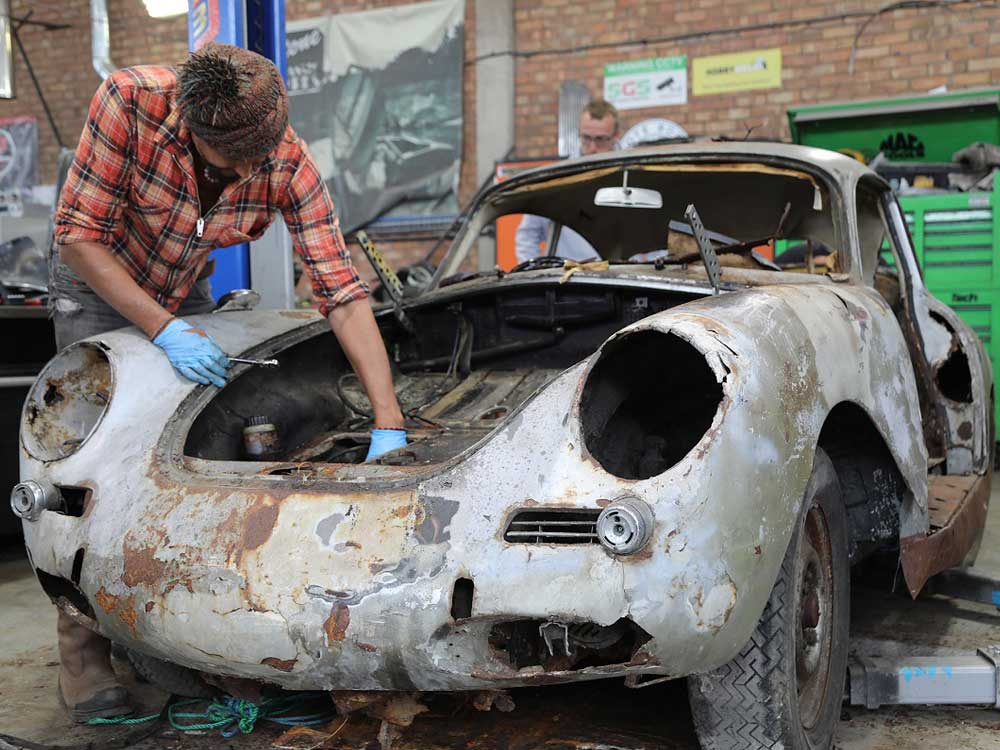 I didn't really pry into the misfortune of the owner. I'm not the sort of person that likes to stick my nose into other people's business. It was dropped into conversation that the owner was a guy called Trevor. Trevor is a retired ambulance driver who had the big C that had moved into his bones… Not good… not good at all.
Car SOS have their own workshop and a crew of guys that just jump on any car that comes through the door. First week of July we get the first parts order. I was ahead of the game and knew what we would need to get to them straight away. To give you guys an idea and I'm not exaggerating nor stretching the truth in anyway the repair panel order simply said "every panel from the glass down"….so the roof is OK then???
So most 356 people are now thinking…. Restoring a 356 in 3 weeks?? Impossible!! Well your right!!… They gave themselves 6 weeks for this one! So now you are thinking 6 weeks??… Impossible!! Well you're right again!!… It took them 8 weeks.
So now you are thinking about the quality and standard of the work they did? Hand on heart the car is very good. They explain to people that they repair more than restore. So yes we have the wrong nuts and bolts. Every parts of the car could have had more time spent on it but if you think this is a negative then you are missing the point. Trevor who owns the car is dying, he will never drive his 356 again but now he can!!!
Filming was carried out at PRS mid-July and England being England it took all day due to the weather… yes it rains in the middle of July in the UK. It was quite interesting how most of the filming and dialog was just thought up there and then and I was actually responsible for some of the input… It took us a while to think of a way to lead into how Tim would negotiate a discount but we had already worked out that it would be to race a pair of Porsche tractors….
As part of the conversation with Tom we were going to supply all the parts basically at cost +5% to cover admin and also that we (PRS) would spend a couple of days at the Car SOS workshop with their guys to just help out and point at any potential pitfalls etc. PRS would of course get lots of publicity from the TV program, so I thought this was the least we could do? Plus I'm all heart and helping a dying man may offset some of the silly crap I've done in the past! So Big Mark Travis, my eldest boy Bobby Smith, and myself arranged to go and travel up to the midlands and help the guys out. I then got a phone call from Father who also wanted to join in on this shooting trip so we even took the big gun with us Mike Smith…
Four PRS crew 8.00am until 8.00pm for two days… Give or take a tea break. Means PRS put 88 hours work into the old girl. Working with the Car SOS workshop guys was an absolute pleasure. We made new friends and they were almost as straight talking as we are!!… They did say that they were slightly apprehensive that they had to work with Porsche guys and they hadn't had great experience with other experts of other marques… I just explained that we aren't Porsche guys, we are 356 guys, there is a huge difference. Also I would like to put in writing that PRS take no credit for the achievement that the Car SOS workshop had in getting this car finished in 8 weeks. It was all their experience, tenaciousness and bloody hard work that got the car over the line… Well done guys. While I'm giving a 'shout out' I'd like to also thank Nick Evans for generously lending the TV crew his car for the opening driving shots and for the stars of the show to drive and critic.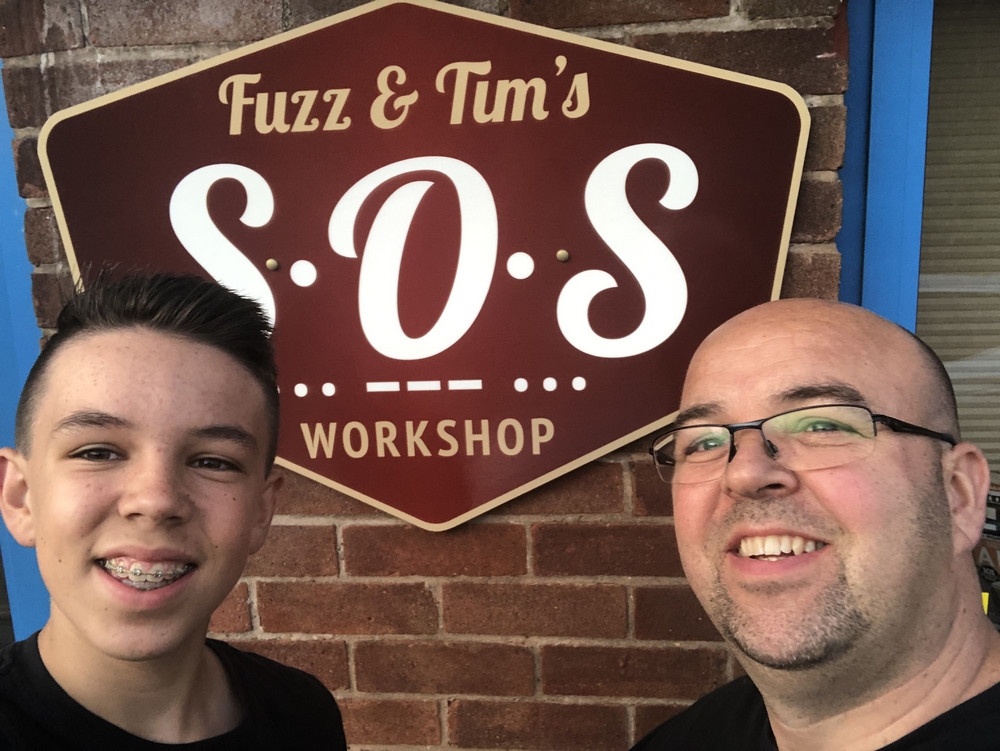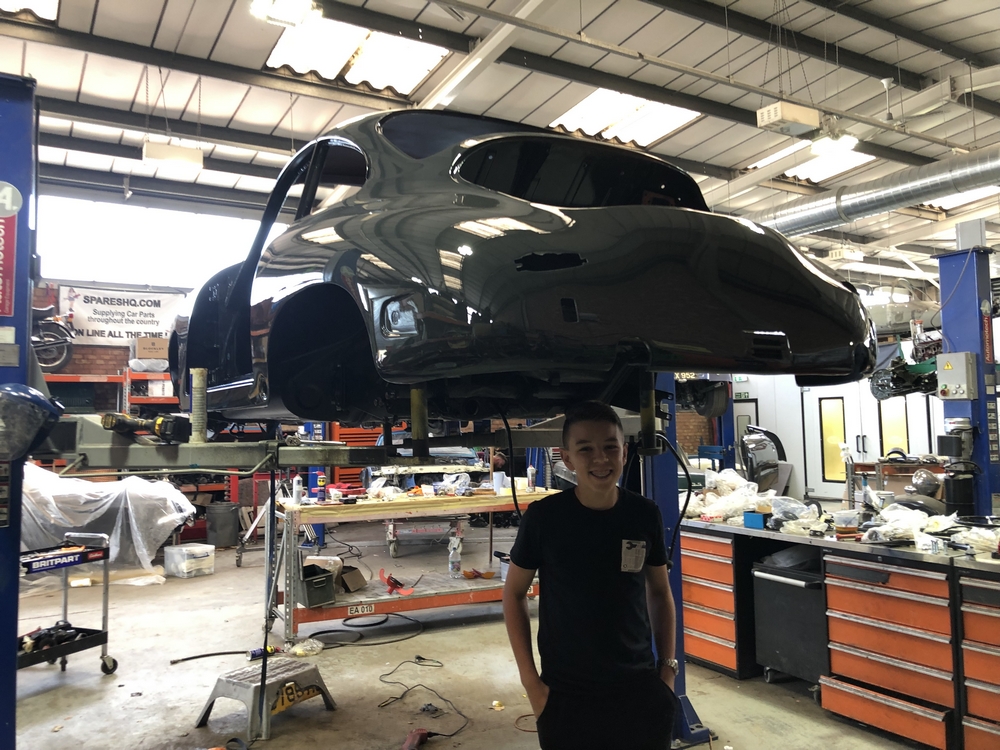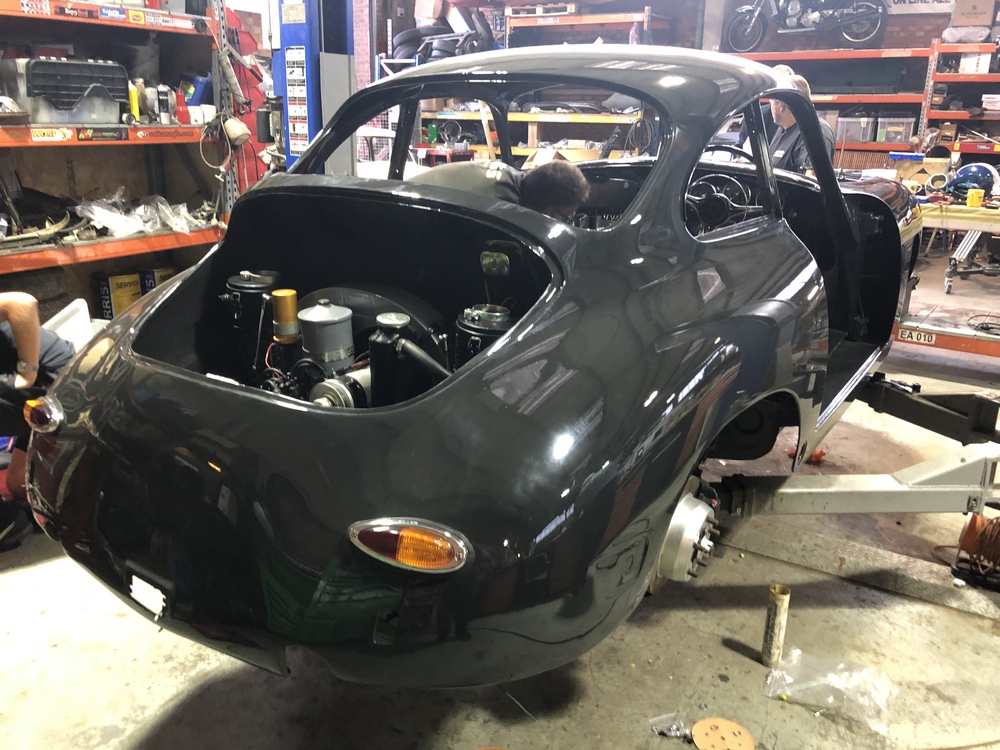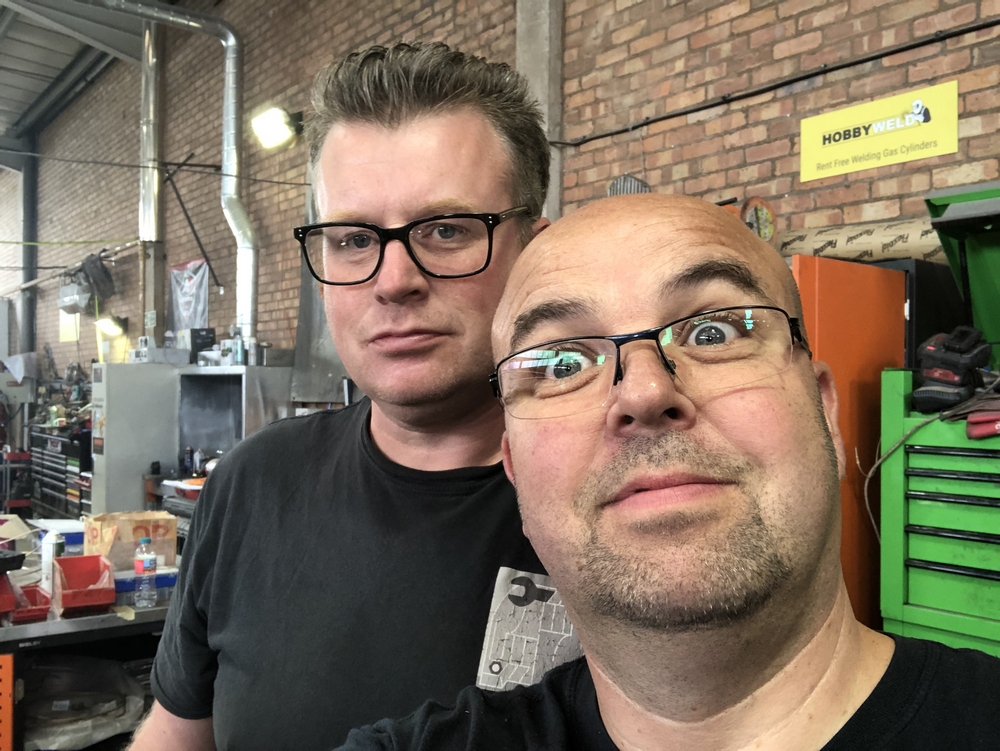 The cars done… Finished… Now the TV guys have to give it back to Trevor… This is arranged at the Velodrome at the Olympic park East London. The Velodrome is built to house all the indoor cycle racing during the 2012 Olympic Games. The rouse is that Trevor's daughter Zora has got him a ticket to see a charity bicycle race and they are going to go along and watch some celebrity's race around the track. Trevor's 356 is hidden along with the rest of his family in a tent in the middle of the infield of the track. Zora leads Trevor towards the tent and his car is revealed to him… Trevor's reaction is priceless!!
Now the reason that Trevor's car got into the state it was in the first place is that if you live in the UK you just can't leave a car outside here. Some months it doesn't dry out at all… You might as well park your car at the bottom of a swimming pool. So the car is stored with us now… Inside in the dry.
Trevor lives 13 miles east of the PRS workshop and we are also on a direct train line with each other. When Trevor feels up to it he gets on the train, arrives here and takes his car for a drive…
A happy ending!!!
PORSCHE 356 ENGINE REBUILD
One of our latest engine projects was a freshly built Porsche 356 engine put together for a customer using lots of new internal and external parts. This achieved more reliability and a good power increase over the standard motor. Parts specifications can be seen below…
Crankshaft: Scat crank
Rods: Carillo H-beam rods
Barrels and pistons: Shasta pistons with re-bored cylinders
Camshaft: SX-2 performance cam
Tinware: Blasted and stove enameled gloss black
Cylinder heads: Rebuilt with new valves and Isky double spings
Oil cooler: Alloy performance cooler
Flywheel: Lightweight flywheel (supplied by the customer)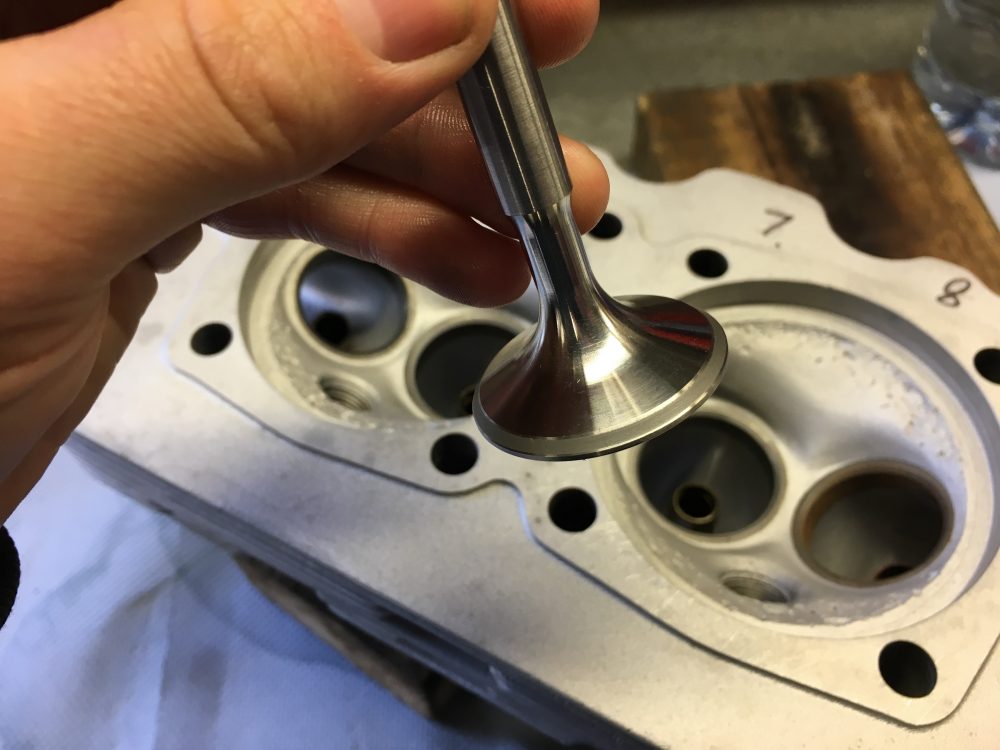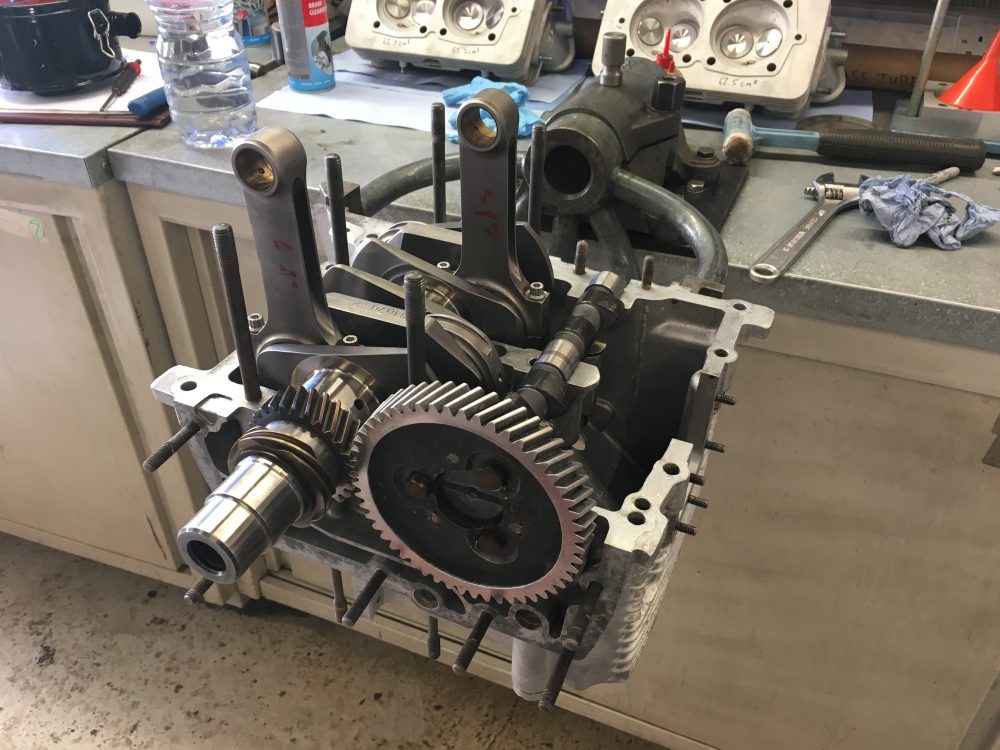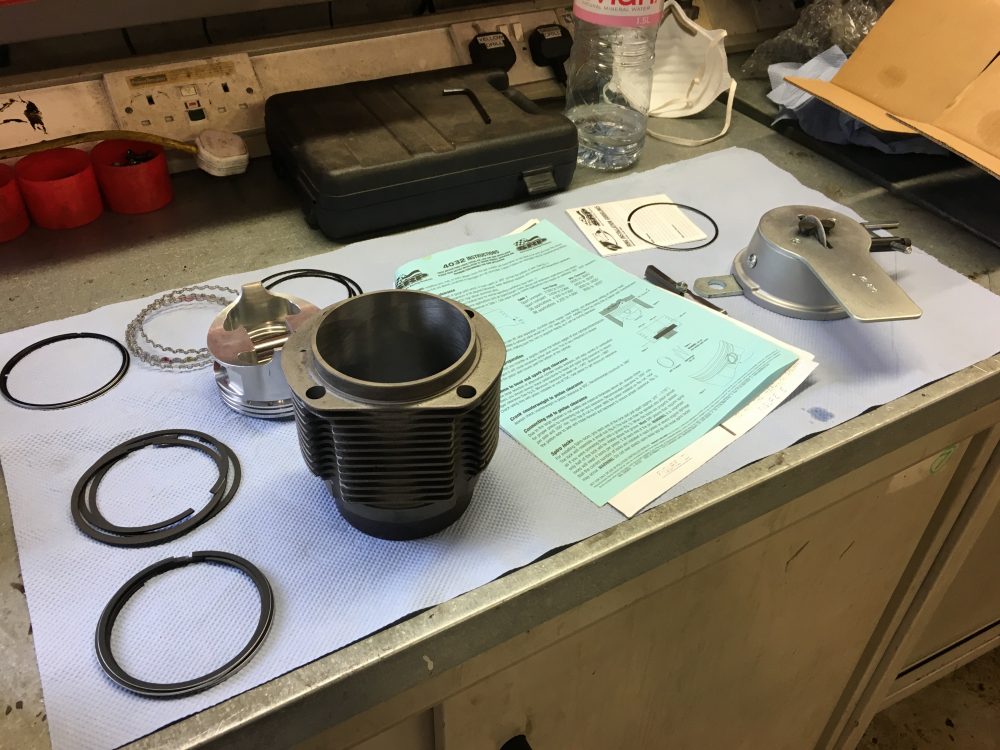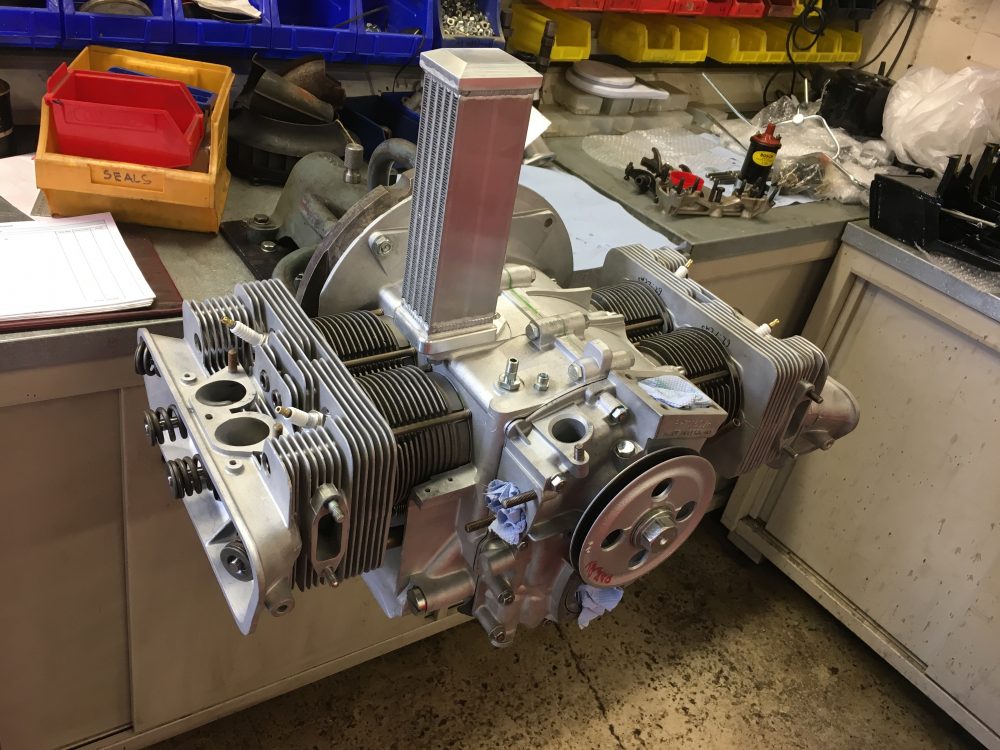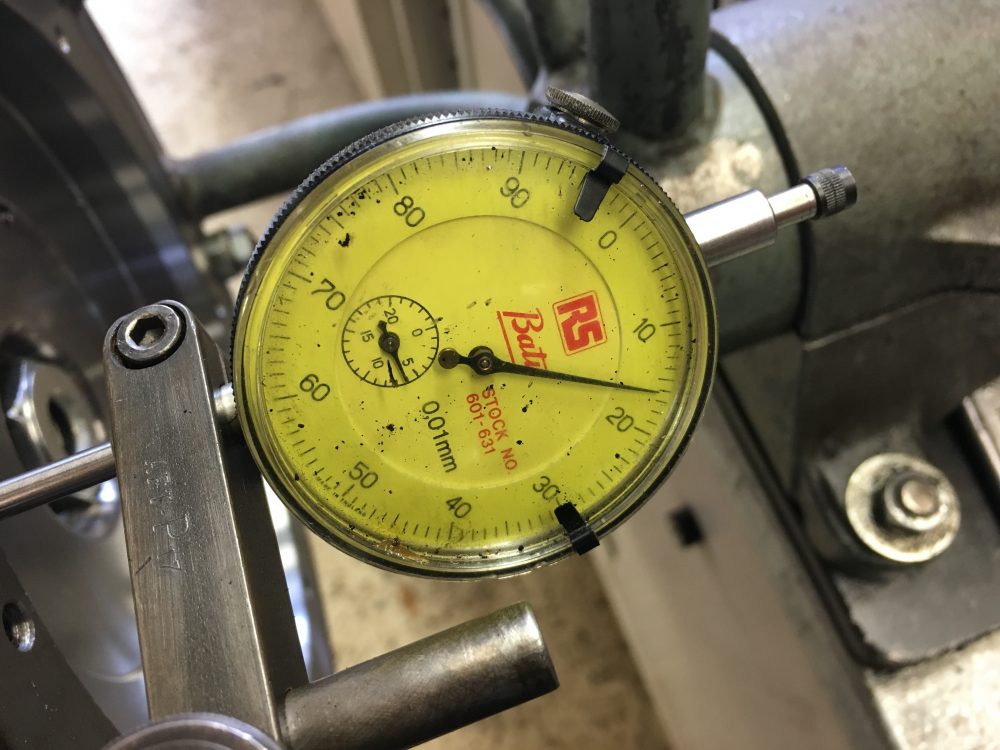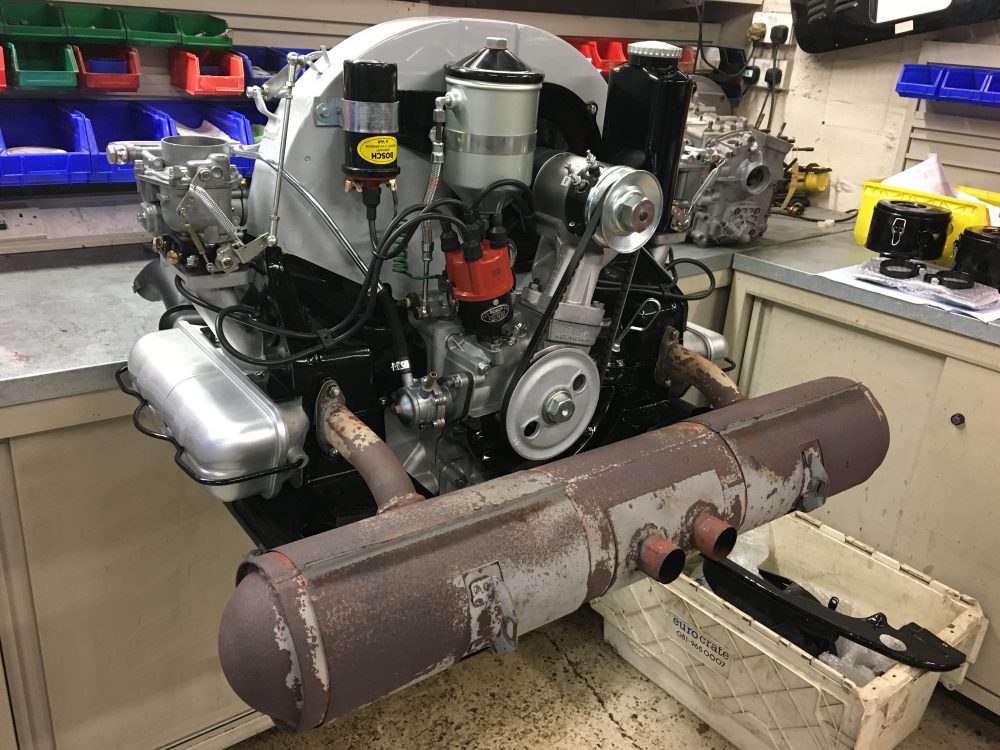 This 356 SC came to us with a rotten body, rusted fuel tank, seized brake cylinders etc. Whilst Mark (Top Coat) restored the body shell we resealed the leaky oil cooler on the engine and dealt with the fuel tank. We then sorted the wheels, tyres, brakes, fuel system and engine to get it back on the road!
Progress pictures can be seen below…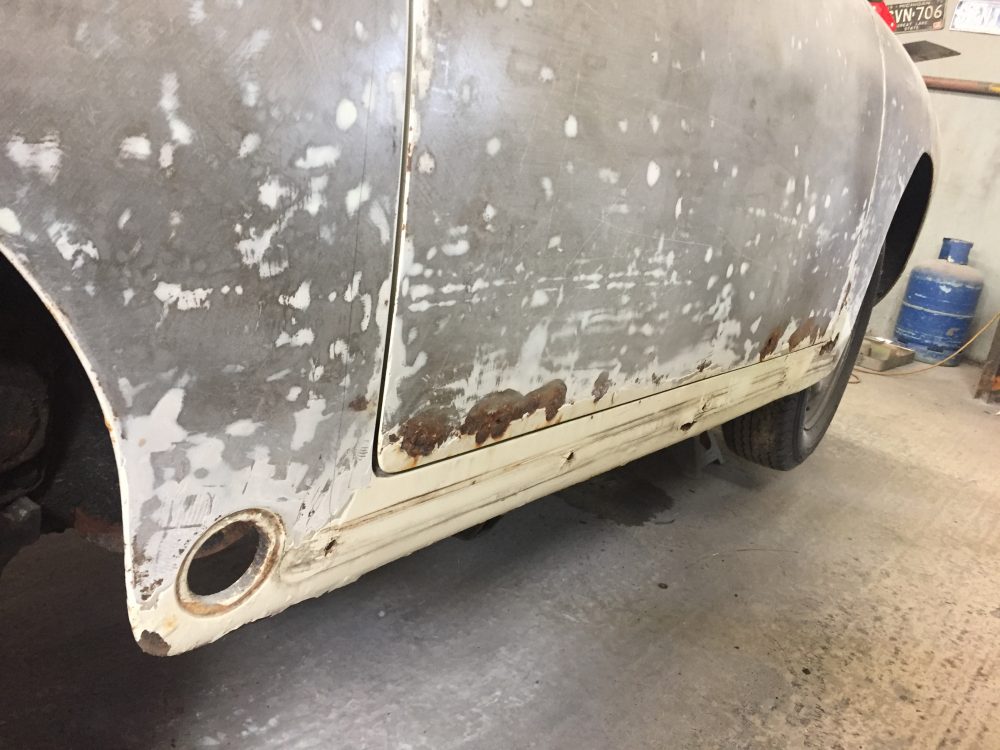 A quick look at a recent Porsche 356 engine rebuild that we completed in June 2018. This rebuild featured our 1720cc cylinder and piston kit, performance camshaft, double valve springs and ported inlet manifolds to match the slightly later cylinder heads. This achieved a better power and torque figure than the original setup.
Check out the progress pictures throughout the rebuild below…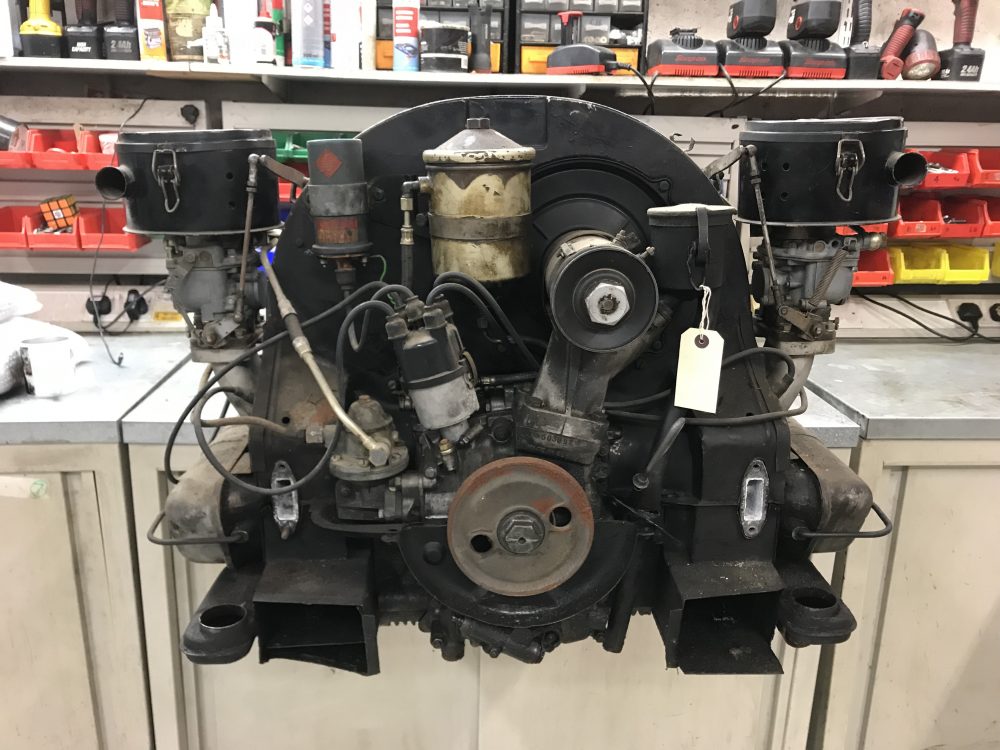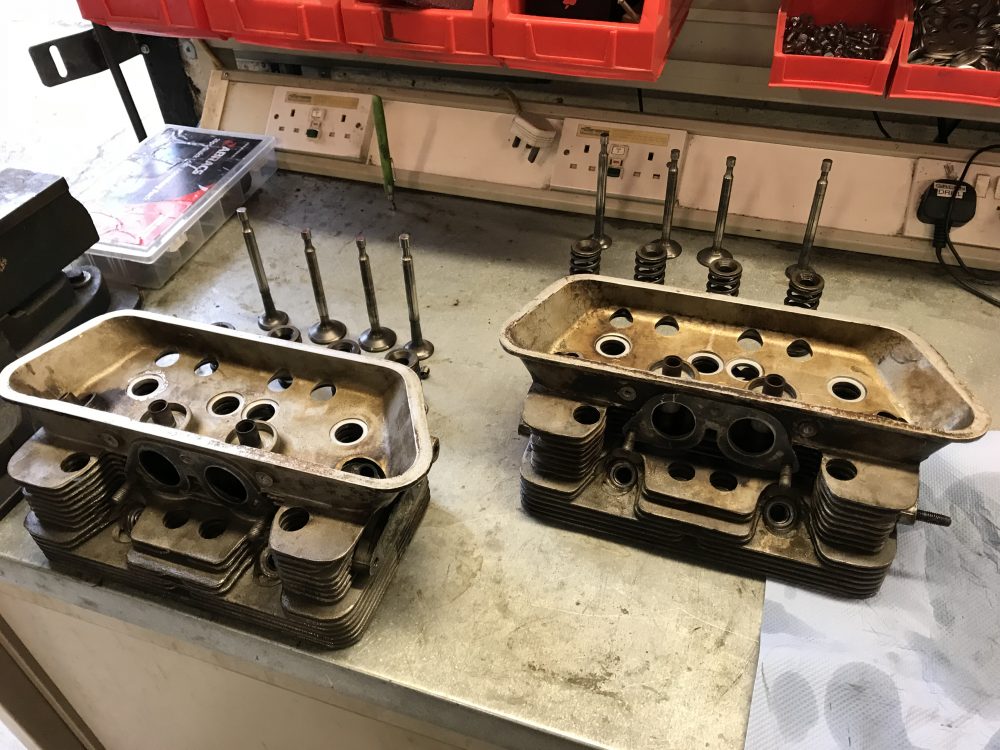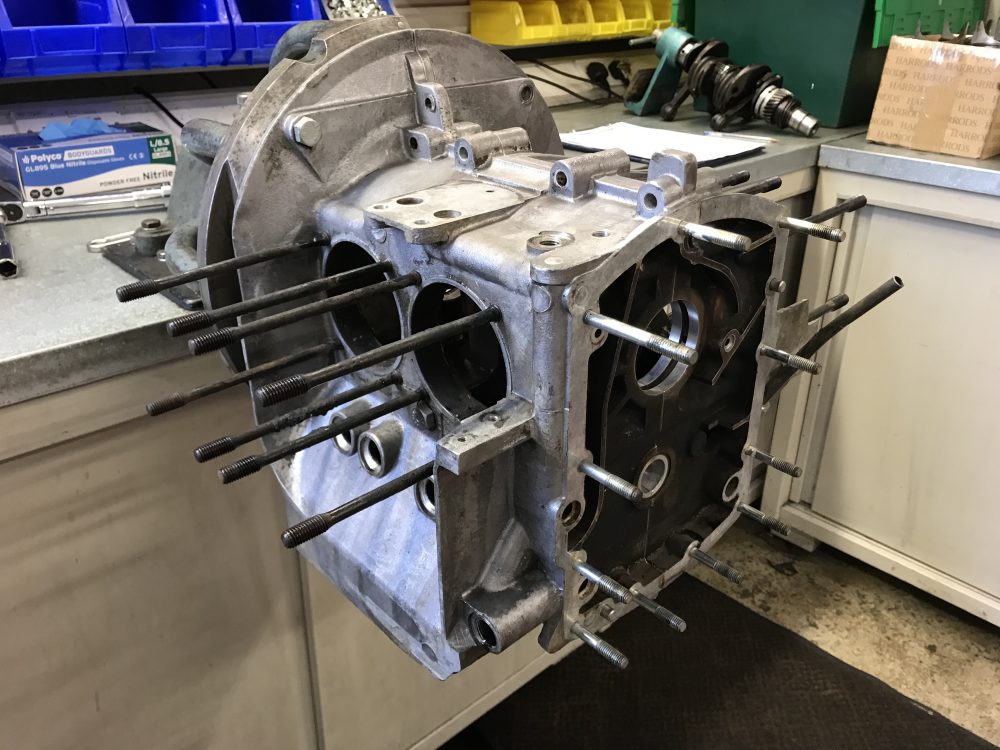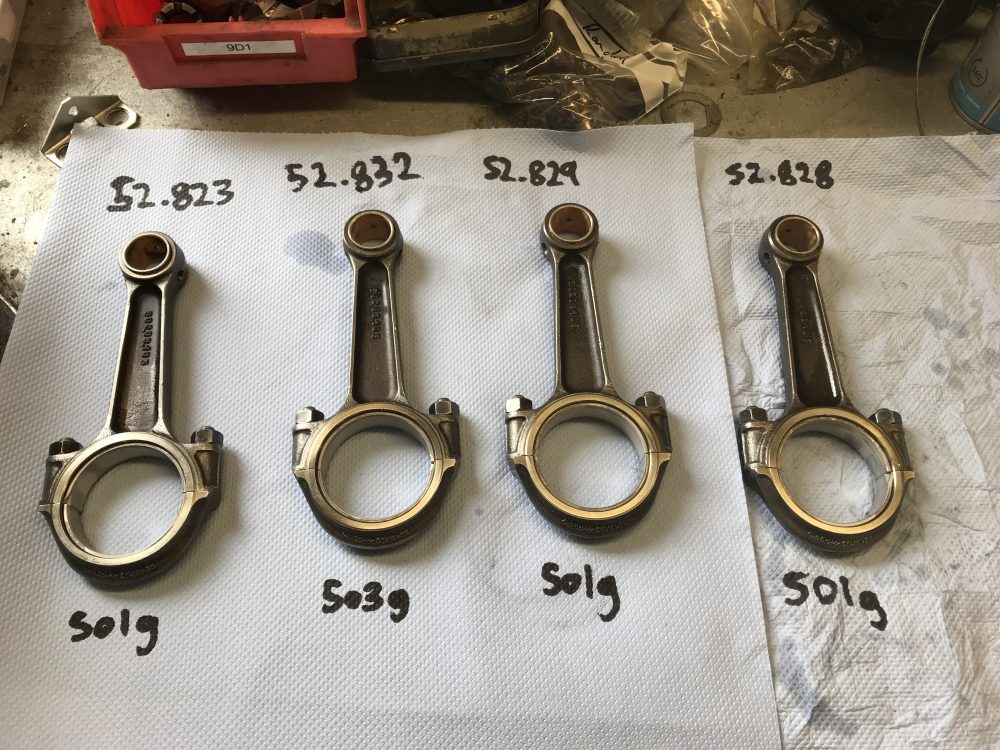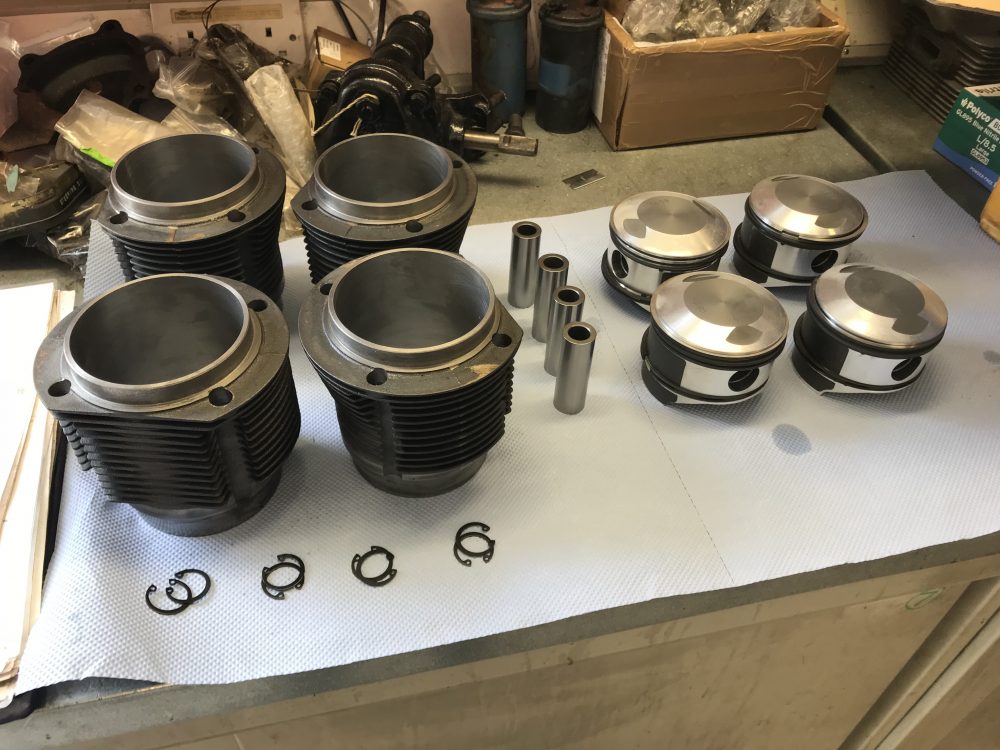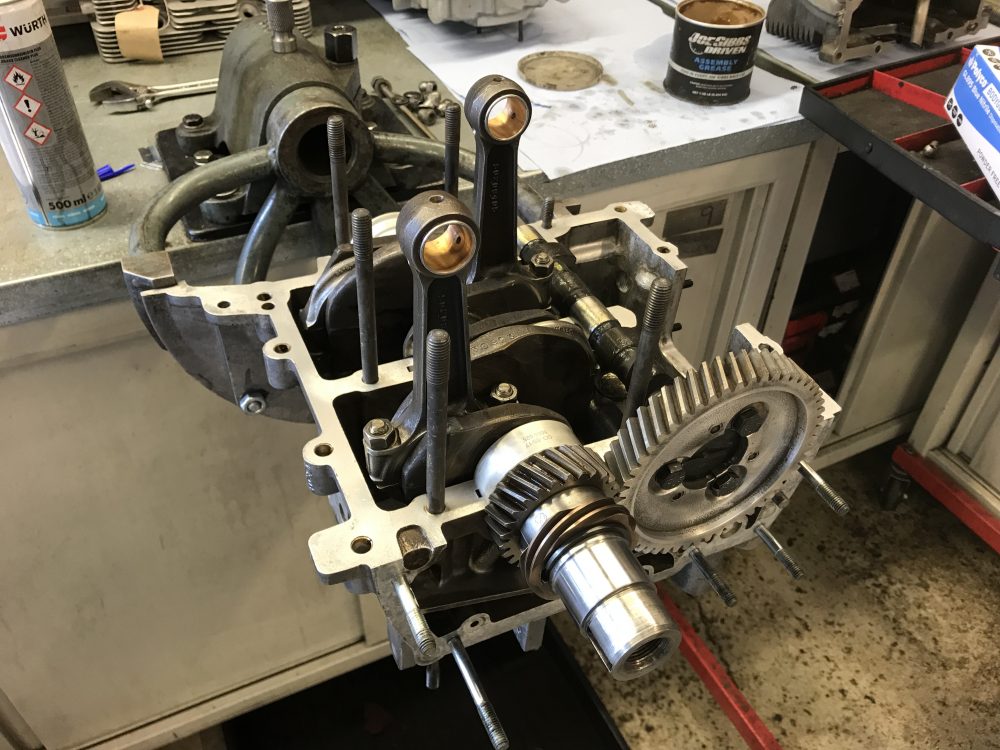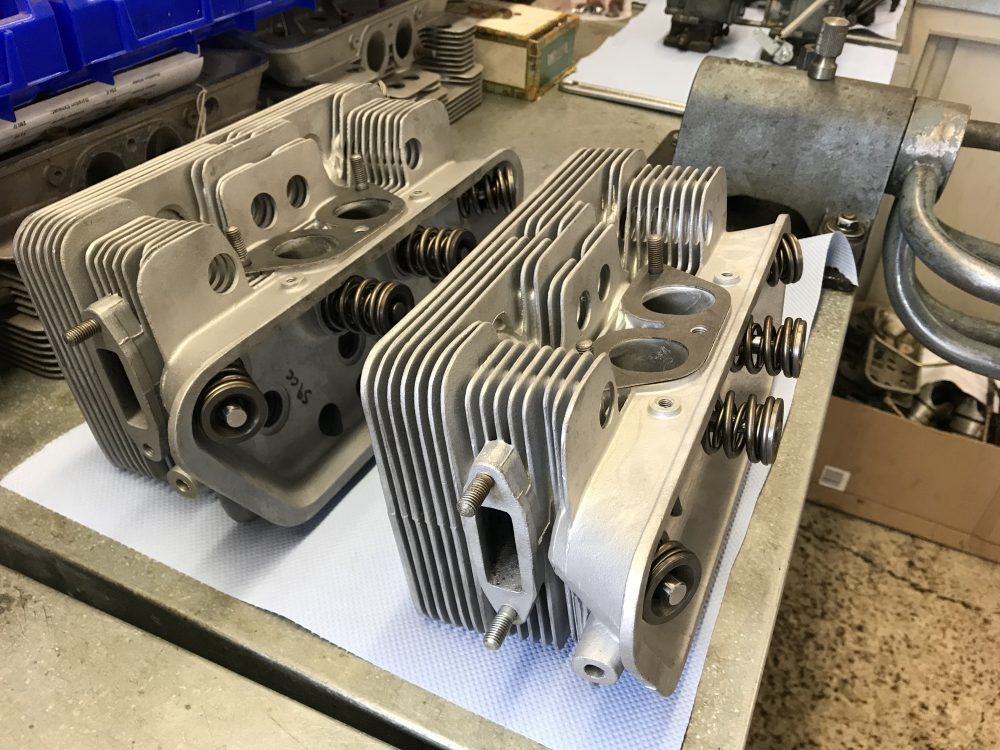 For all 356 or 912 engine services please click here to contact us.